Customer relationship management (CRM) software is crucial in accelerating business growth. Companies at different scales can benefit by using the right CRM tool. In today's market, there are two great powers in the CRM industry: HubSpot and Salesforce. Both have a good reputation for providing the finest services.
But how do you choose which platform will suit your business needs best? This article will put a side-by-side comparison of the two giants and their elements. It will help you to select one from the two candidates
HubSpot And Salesforce – The Service Lineup
HubSpot was founded in June 2006 and first listed on the NYSE in 2014. It has an enormous customer pool of 113,925 in more than 120 countries to Q1 2021 data. Moreover, the revenue for the year 2022 quarter ending September was $1.631 billion, a 37.7% increase over the year.
In contrast, Salesforce was founded in February 1999 and debuted on the NYSE in 2004. It also has an impressive 150,000 subscriber pool and made a revenue of $21.252 billion in 2021. When it comes to market share, Salesforce takes the lead.
HubSpot and Salesforce have an extensive range of products that provide digital support and assist various business elements. Let's compare the two:
What Do You Get With Salesforce?
The sales force product line consists of vast options for small businesses and enterprises. You can find products for sales, marketing, commerce, and service. Their Tableau Analytic feature provides business insights and data on campaigns. They claim to increase by 30% productivity, 15 times value by understanding customer needs, and 23 times customer acquisition and retention rate.
You can create tools and automate them with platform features. Salesforce has collaborated with Slack to promote seamless team collaboration and communication. They claim to reduce email communication by 45% and team meetings by 21%.
Another helpful feature is scale service. It helps business to build automated and personalized customer relationship models. Furthermore, the Mulesoft features enable you to integrate systems and data and provide teams with the right tools.
Not only does Salesforce focus on technological development, but they also reduce carbon emissions by calculating carbon accounting, sustainability audits, and many other options.
The overall product line of Salesforce is beyond satisfactory. Their diverse range of products and customer 360 features equips businesses with all the necessary tools to achieve their goals and makes them competent.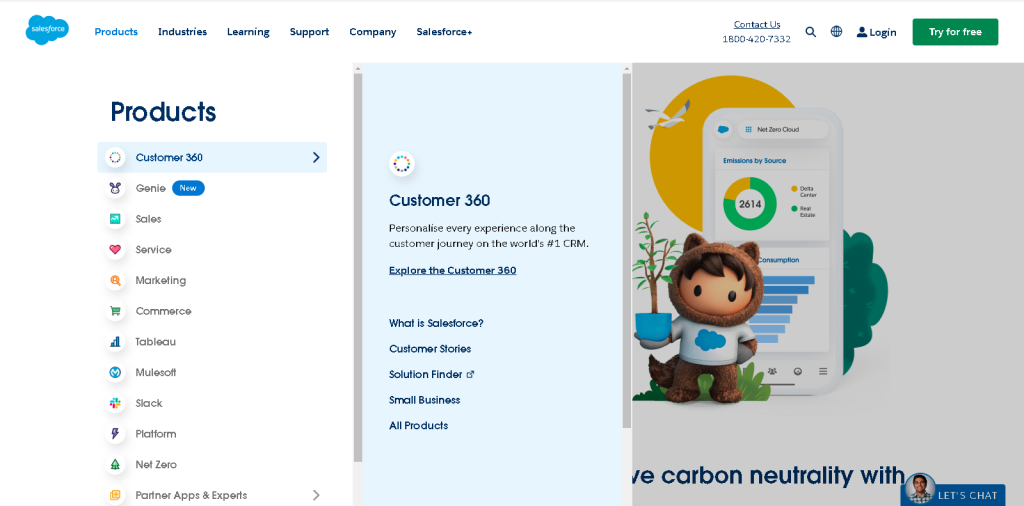 Image Source: Salesforce
What Does HubSpot Have To Offer You?
HubSpot also has numerous products that are essential for business growth and development. The first and foremost application is the Marketing Hub tool. It consists of marketing automation, SEO, social media, blog & content, video hosting & management, analytics, and many other tools.
The Sales Hub tool helps teams close more deals and strengthen customer relationships. It enables businesses to optimize their sales pipeline. You can get advanced CRM, eSignatures, automation, email sequence, smart send times, reports, insights, and predictive lead scoring.
Service Hub tool will enhance your customer support system and management. Train your customer support team with deep customer relationship knowledge, video creation, customer feedback, multiple ticket pipeline, automation, goals, and other premium tools.
You can generate high-value content with CMS hub. It is a powerful tool for marketers, consisting of SEO & Content strategy, live chat, lead generation, threat detection, and dozens of other resources.
Last but not least, the Operations Hub allows you to sync seamlessly, automate, and curate customer data. This set has an extensive range of programmable automation tools with workflow extensions.

Image Source: HubSpot
So which one has the better product line? Salesforce has a comprehensive range of products with more in-depth analysis and insights. Moreover, they have collaborated with Slack and AI tools. So, if you are looking for an advanced and wide range of products, Salesforce will work well.
However, HubSpot also has a valuable collection of tools that fulfil all the crucial parts of business operations. HubSpot has a friendly user interface, businesses who want quick response can start with HubSpot because teams can easily understand how it works.
Pricing Comparison – Which One's Best For Your Budget?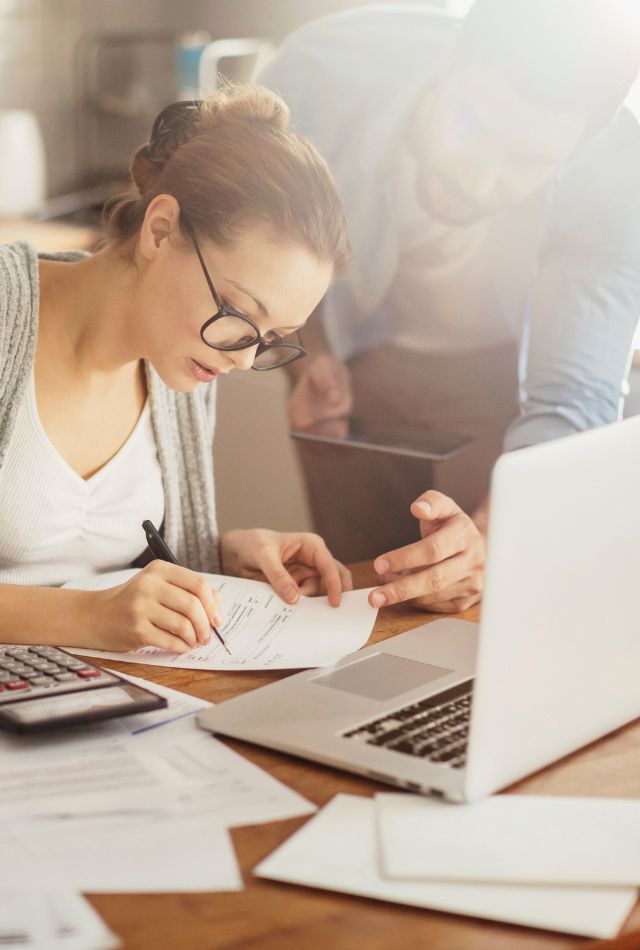 Pricing is a critical component of business decision-making and a central point of competition. Let's have a look at what both platforms charge for their products.
Salesforce offers demos but not trials. As we have discussed above, they have a wide range of programs. If we start with the employee productivity plan, its starter package has no cost, and its plus package costs only $10/month/user.
While a small business can get the starter package, which costs $25, and the suite marketing package costs $1,250. The sales and service cloud package also starts from $25, and their premium feature costs around $300.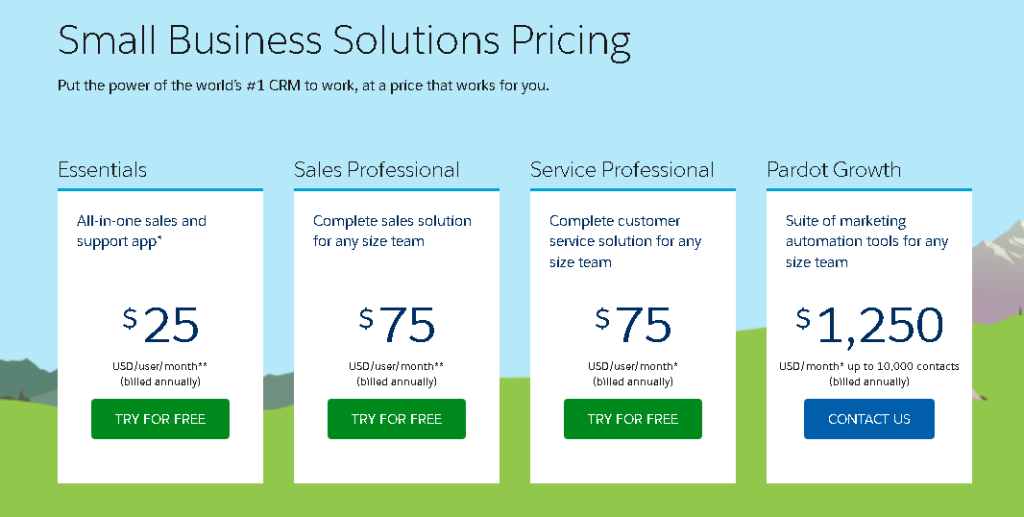 Image Source: Salesforce
Companies with more extensive needs can take the high-end marketing and commerce packages. It starts from $12,500 to $65,000.
Image Source: Salesforce
Salesforce packages are considerably budget-friendly for small teams and businesses. In addition, their bigger plans, like marketing and commerce cloud and Mulesoft, are suitable for enterprises and bigger groups. Considering their claims on growth and client reviews, we can say it is worth the investment.
HubSpot pricing starter and professional packages are slightly more than Salesforce, but they have the advantage of increasing the contacts and other elements. Their premium planning solutions range from $1,200 to $3,600. The marketing, sale, customer service, and CMS hub have similar pricing.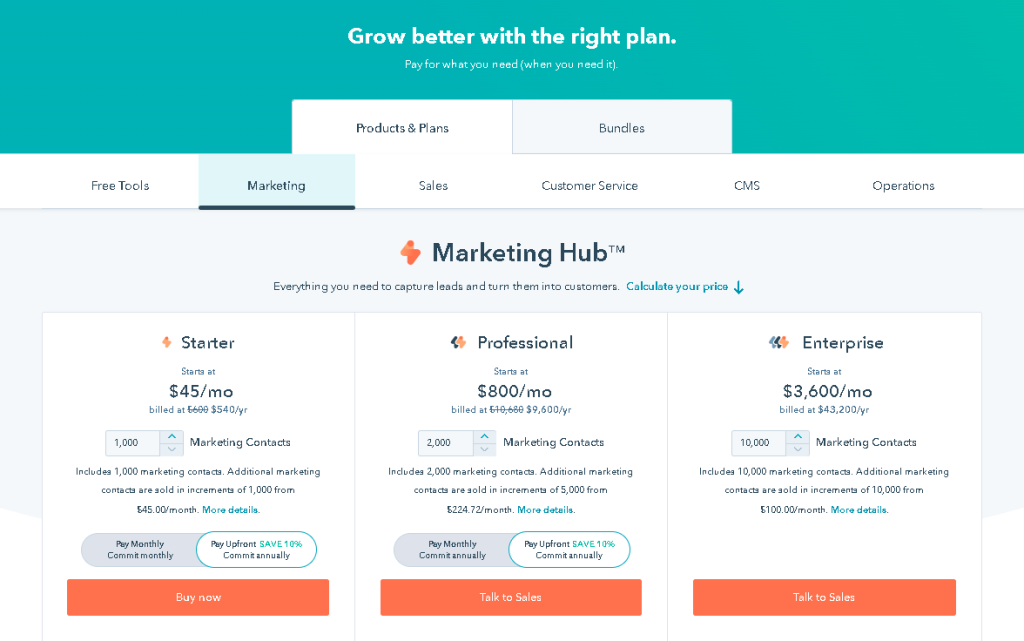 Image Source: HubSpot
The business suite starts with an average price range from $45 to $5000/month. The enterprise plan will cost $60,000/year, which is comparatively low than the Salesforce plans. Business can also create their custom bundle consisting of their required products only.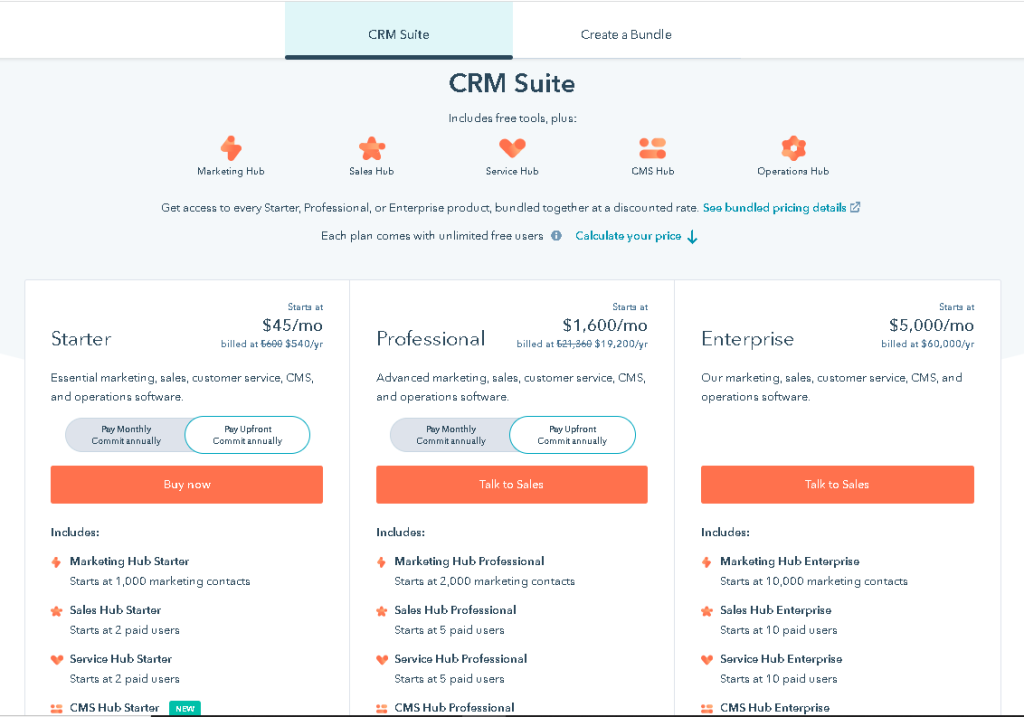 Image Source: HubSpot
HubSpot's overall pricing is more affordable than Salesforce's. Businesses looking for an affordable option can trust HubSpot.
In Conclusion
There is tough competition between Salesforce and HubSpot in the CRM industry. Both tools are valuable and reliable for businesses that need a whole lineup of resources to enhance their functionality and achieve long and short-run goals.
It is up to you to choose the CRM that suits your requirements and needs best. If budget is your priority, then HubSpot is the best candidate. But if you want more product diversity and data-rich tools, then Salesforce is the right tool for you.
See Also
B2B Lead Generation for Telecommunication Companies