Advertising Company / Agency Lead & Appointment Setting Services
Traditional marketing and advertising doesn't attract consumers as much as it used to. Compared to digital, the reach may be more limited, and traditional advertising may not be as cost effective. The digital era brings in business opportunities like never before and reaching industry decision makers is now more accessible via the internet. But how do you go about connecting with your target audience? How do you connect with companies of a specific size and location and then reach out to people with specific job titles? That part isn't easy. That's where Five Buttons comes in. We do all the legwork by booking appointments with you and decision makers so that your company can then close on the business it needs. If you only require qualified leads then we are more than happy to set up a meeting with you and discuss your requirements. Find out how Five Buttons leverages your advertising campaigns using certified lead generation/appointment setting solutions for direct response and brand marketing services.
With Five Buttons's proven B2B lead generation strategies and B2B appointment setting, we can guarantee that we will promote your advertising services to top-decision makers of your target clients including:
Chief Executive Officers
Chief Marketing Officers
Sales and Marketing Directors
Marketing Managers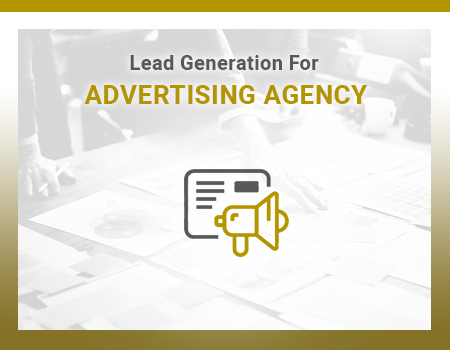 We will find you a B2B lead generation solution that will best fit your business requirements. As a result, our highly trained team of advertising lead generation experts will help you tap into prospect clients such as:
Fortune 500 companies
Retail Businesses
Advertising agencies
Service businesses
And more. YOU specify the types of decision makers you need to connect with, and we will book you appointments with them!
Related Resources: